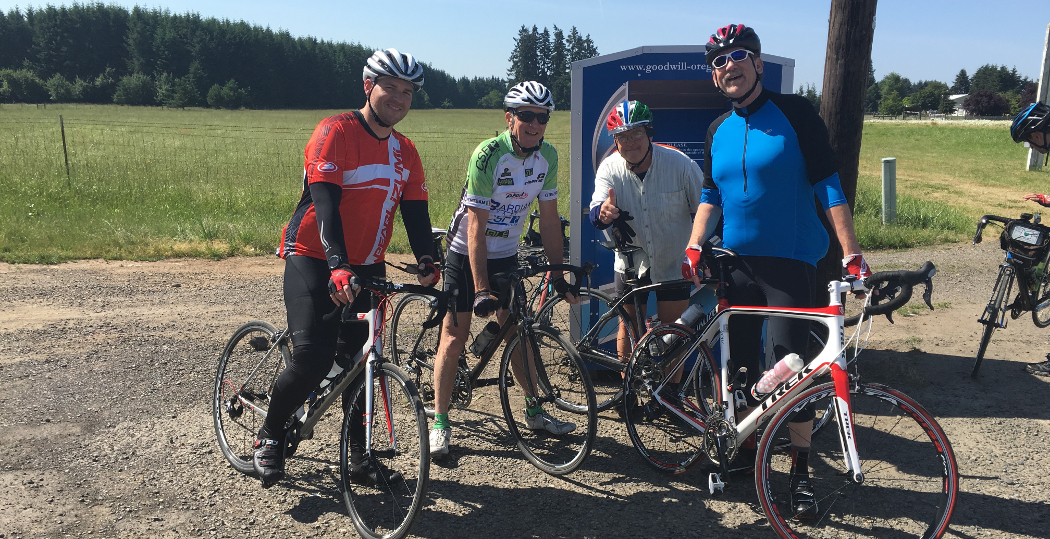 Join GEARs Today!
Your membership is an investment in creating a better community through bicycling. As a GEARs member, you'll be part of a community of cyclists doing all they can to improve bicycling conditions in our community. You'll also receive: a monthly newsletter, e-mails, recreational ride listings and invitations to local events.
And don't forget our membership business discounts at an increasing number of bicycle friendly businesses around the greater Eugene area. Check out the Bike Rewards program.
OUR MISSION:
The mission of GEARs is to promote and encourage safely riding bicycles for transportation and recreation. GEARs strives to accomplish this mission by:
* Coordinating, promoting and leading regularly scheduled rides for riders of various skill levels,
* Teaching safety and skill classes for riders of various skill levels,
* Encouraging public, private and governmental entities to develop better cycling facilities,
* Defending and protecting the rights and responsibilities of bicycle riders as vehicle operators for transportation, pleasure and health,
* Initiating, coordinating and leading community bicycling events, and
* Lobbying governmental and public entities in the furtherance of our mission, vision and values.
Building a strong bike culture is one of our goals. Become a member today.
Membership Levels (Please use the "Subscribe" Button below to have your membership renewed automatically)
The membership fees listed with Advocate, Benefactor and Contributor include a family/household membership. The difference in the fees paid go to support the mission and work of GEARs.
Important note: Because GEARs work includes non-charity recreational rides, your membership donation is not tax-deductible.
If you would like to pay by check you can print the Membership Application.