GEARs promotes and encourages bicycle riding for transportation and recreation. The Advocacy Committee works to create a physical and cultural environment in the Eugene-Springfield area in which riding a bicycle is safe and enjoyable.
GEARs Advocacy (and its predecessor, the Eugene Bicycle Coalition) has played a key role in implementing many improvements for bicycling, including:
Better bike access on the Ferry Street Bridge, and the construction of the DeFazio Bike Bridge
Construction of the East Bank section of the Riverfront Path, from Valley River Center to Delta Highway
Bike Improvements on 24th Avenue, west of Friendly
Installation of bicycle parking at Woodfield Station (29th & Willamette), the Fairgrounds, LCC's Downtown campus, and other sites
Construction of Eugene's first "cycle track", on Alder Street
Creation of a system to help keep major bikeways free of leaves in the fall
GEARs Advocacy is planning to highlight top infrastructure hazards to cyclists in the Eugene-Springfield area. The goal is to help focus government entities on infrastructure improvements that improve safety of bicycling within the cities and also on roads connecting to surrounding communities.
For more information about GEARs Advocacy, contact sue@eugenegears.org.
---
Showing Support for Local Street Sweepers
by Jim Wilcox
On a weekday afternoon late in December board president Larry Diffie, board member Jim Wilcox and Tom Rau (The Quotidian Cyclist) presented a banquet of tasty treats to the City of Eugene sweeper crew. With many familiar faces and a few new ones, all of the city crew expressed their thanks.
Following a few words from Tom and myself, Larry spoke for the GEARs board, noting the value of the efforts by the street sweeping team. Included in his presentation was the delivery of a letter acknowledging the tireless work of the city crews.
Not wanting to interrupt the daily operations too much, the GEARs contingency paused for a few photo ops and was on their way.
The next time you see a street sweeper, give them a wave, and these folks work all hours of the day, keeping our streets clean as possible.
The Board also encourages members to report hazards, including glass. Your reports make it safer for all cyclists who travel our streets. You can call the City of Eugene Public Works at 541-682-4800 during regular business hours to report a hazard. For convenience, put that number in our phone and make the call.

---
Reporting Bike Hazards
Reporting hazards on roads, bike lanes and paths in Eugene.
Web based reporting:
In Eugene you can call – (541) 682-4800
In Springfield you can call – (541) 726-3761
---
Sign Up for InMotion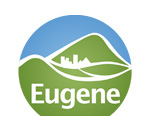 InMotion is the City of Eugene's one-stop shop for news about active transportation.  The monthly newsletter provides information about planned road projects, opportunities for public input, activities involving walking and biking, educational opportunities, and much more.  The information is accurate, and includes links that will allow you to learn more or get involved.  To sign up for InMotion, go to inmotion@ci.eugene.or.us