GEARs promotes and encourages bicycle riding for transportation and recreation. The Advocacy Committee works to create a physical and cultural environment in Eugene in which riding a bicycle is safe, easy, and enjoyable.
GEARs Advocacy (and its predecessor, the Eugene Bicycle Coalition)  have played a key role in many improvements for bicycling in Eugene, including:
Better bike access on the Ferry Street Bridge, and the construction of the DeFazio Bike Bridge
Construction of the East Bank section of the Riverfront Path, from Valley River Center to Delta Highway
Bike Improvements on 24th Avenue, west of Friendly
Installation of bicycle parking at Woodfield Station (29th & Willamette), the Fairgrounds, LCC's Downtown campus, and other sites
Construction of Eugene's first "cycle track", on Alder Street
Creation of a system to keep major bikeways free of leaves in the fall
GEARs Advocacy is your one-stop "Go To" site for bicycle advocacy in Eugene.  Various local groups are working on bike-related projects.  GEARs takes the lead on some of these projects, but is happy to partner with other groups, as well.  Take a look at the bike advocacy efforts currently underway, and click the Contact links to find out more. Whether you've got an hour or a lifetime, we'll be glad to put your talents and energy to work on making bicycling in Eugene better!
Help us continue to make Eugene more bike-friendly by signing up for our e-mail alerts.
For more information about GEARs Advocacy, contact sue@eugenegears.org.
South Willamette Street, 19th-24th Avenues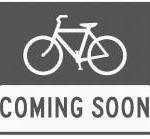 We are updating our information on this project.
---
South Willamette Street, 24th to 32nd Avenues
We are currently updating our information about this project.
---
13th Avenue Campus-Corridor Connection
We are currently updating our information on this project.
---
Report Problems on the Bikeway via Smart Phone!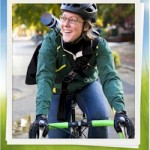 The City of Eugene's free Smart Phone app, "IBikeEugene" allows bicyclists to instantly report maintenance problems on the bikeways.  Simply open the app, indicate the type of problem, snap a photo if you like, and click "Send".  Using your phone's GPS location, the City will know where to send Maintenance staff to fix the problem. For more information, go http://www.eugene-or.gov/index.aspx?NID=1943
---
Sign Up for InMotion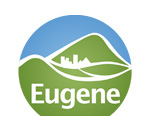 InMotion is the City of Eugene's one-stop shop for news about active transportation.  The monthly newsletter provides information about planned road projects, opportunities for public input, activities involving walking and biking, educational opportunities, and much more.  The information is accurate, and includes links that will allow you to learn more or get involved.  To sign up for InMotion, go to inmotion@ci.eugene.or.us